Only 3 days are left until the start of IPL 2020. All 8 teams will play 1414 matches in the league stage and the matches are being held in the United Arab Emirates, spread across 3 stadiums in Abu Dhabi, Dubai, and Sharjah. This step was taken due to the COVID-19 epidemic which also caused this year's IPL to be postponed. If this epidemic continues, then it is likely that IPL 2021 will also be played in the UAE, sometime around March. All matches will start at 3:30 PM IST or 7:30 PM IST for evening matches.
On September 19th, the opening match of this year's Indian Premier League between Mumbai Indian and Chennai Super Kings will be played at the Sheikh Zayed Cricket Stadium in Abu Dhabi. The next 2 matches will be played in Dubai on September 20th between Delhi Capitals and Kings XI Punjab and on September 21st between Sunrisers Hyderabad and Royal Challengers Bangalore. The third and final stadium is the Sharjah Stadium which will host a match between Rajasthan Royals and Chennai Super Kings on September 22nd.
The IPL Governing Council has announced that Dream 11 will replace Vivo as their IPL 2020 new title sponsor. Dream 11 is an Indian fantasy sports platform based in Mumbai, Maharashtra, and is said to have been valued at $2.5 billion. Dream 11's engagement with sports has grown over the years and they won the sponsorship rights for a total of Rs 222 crore.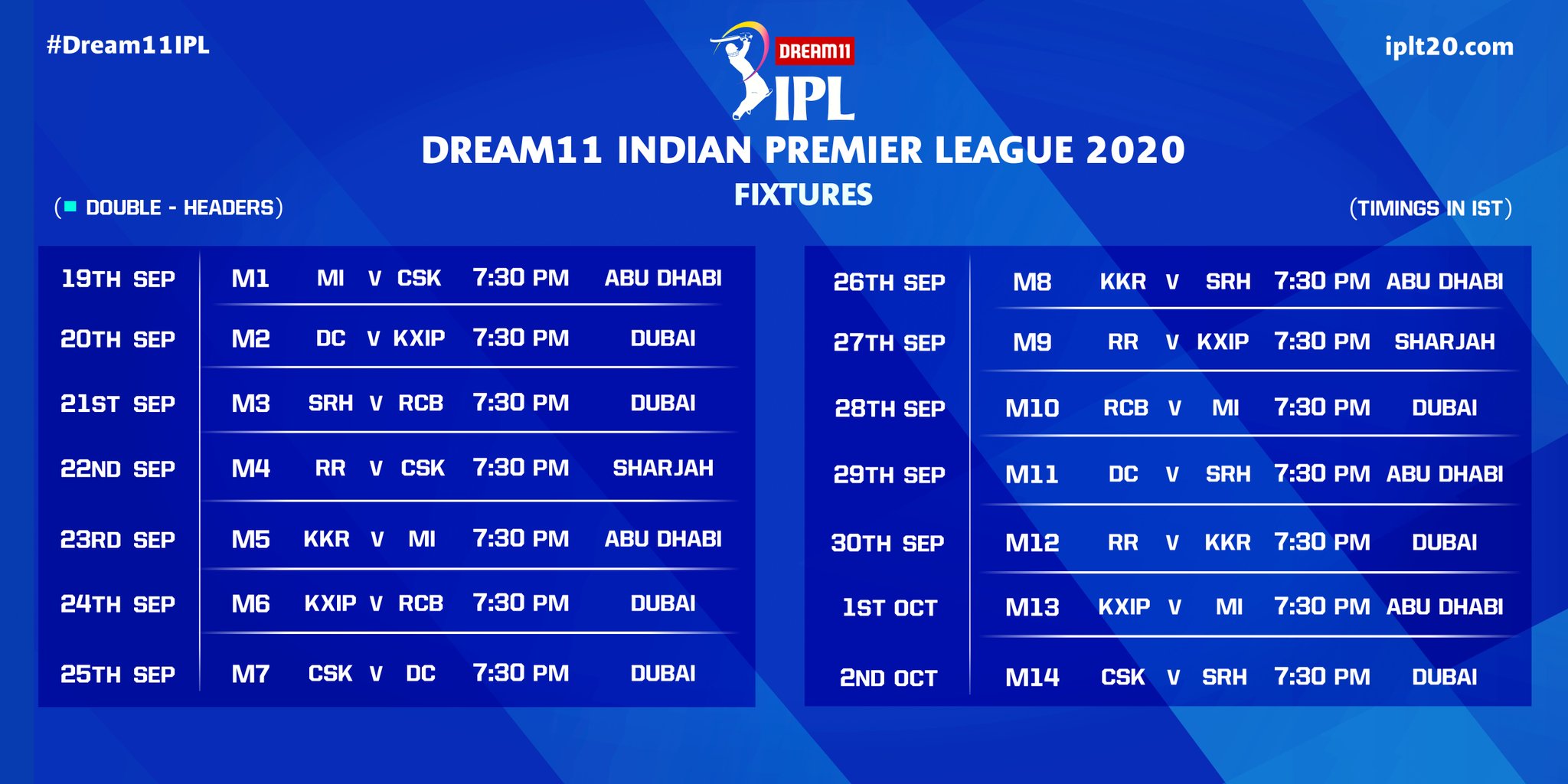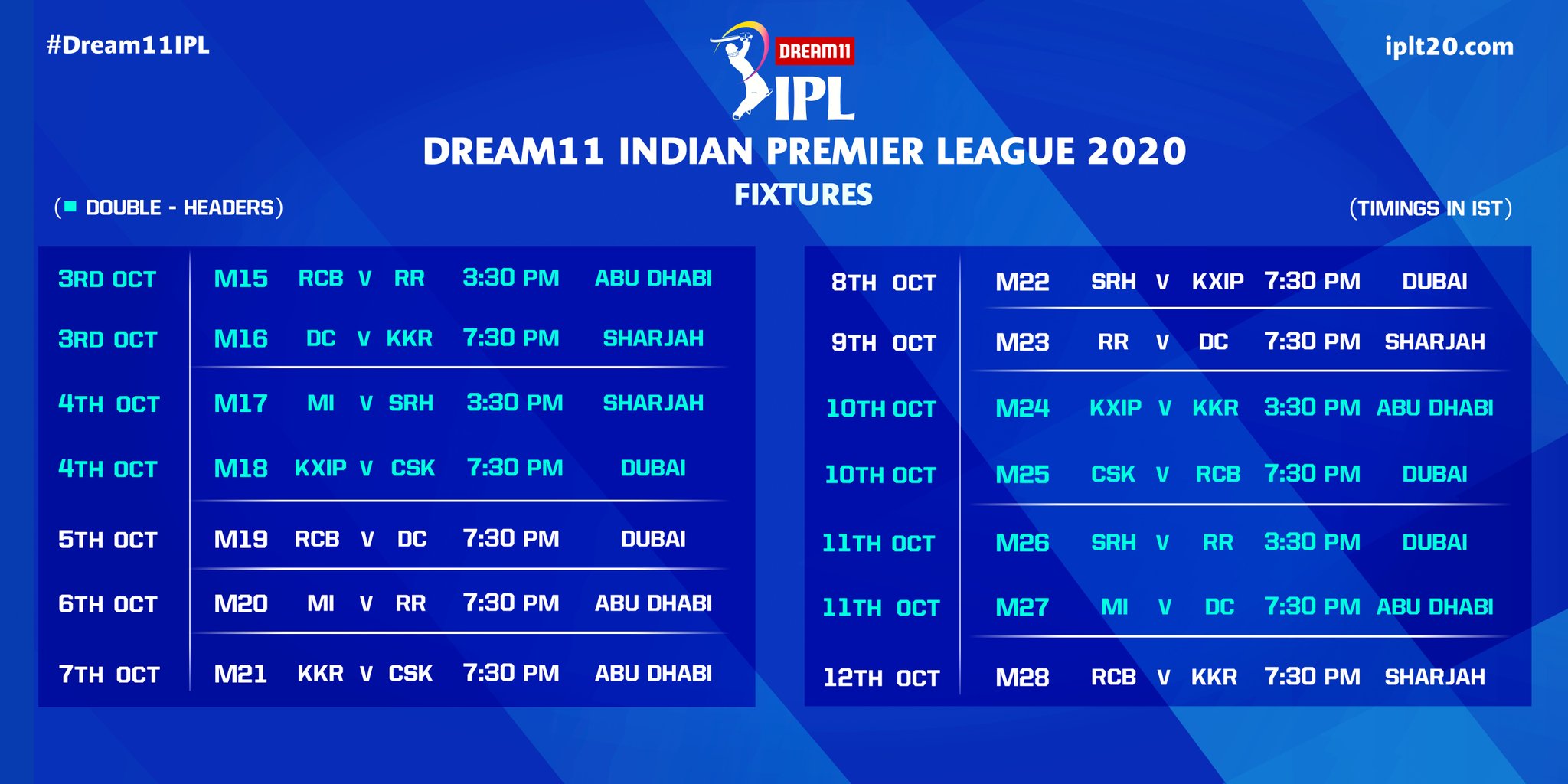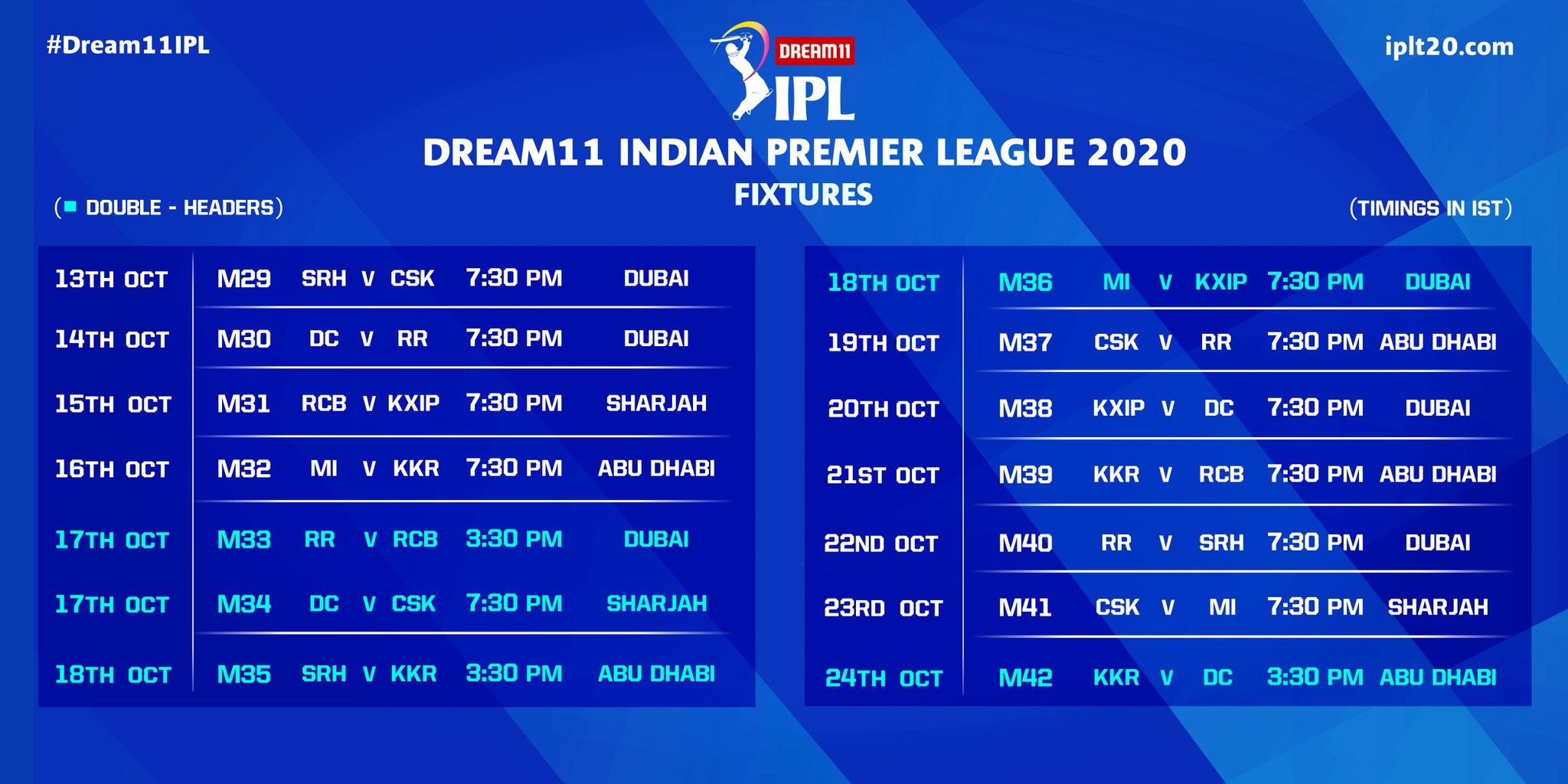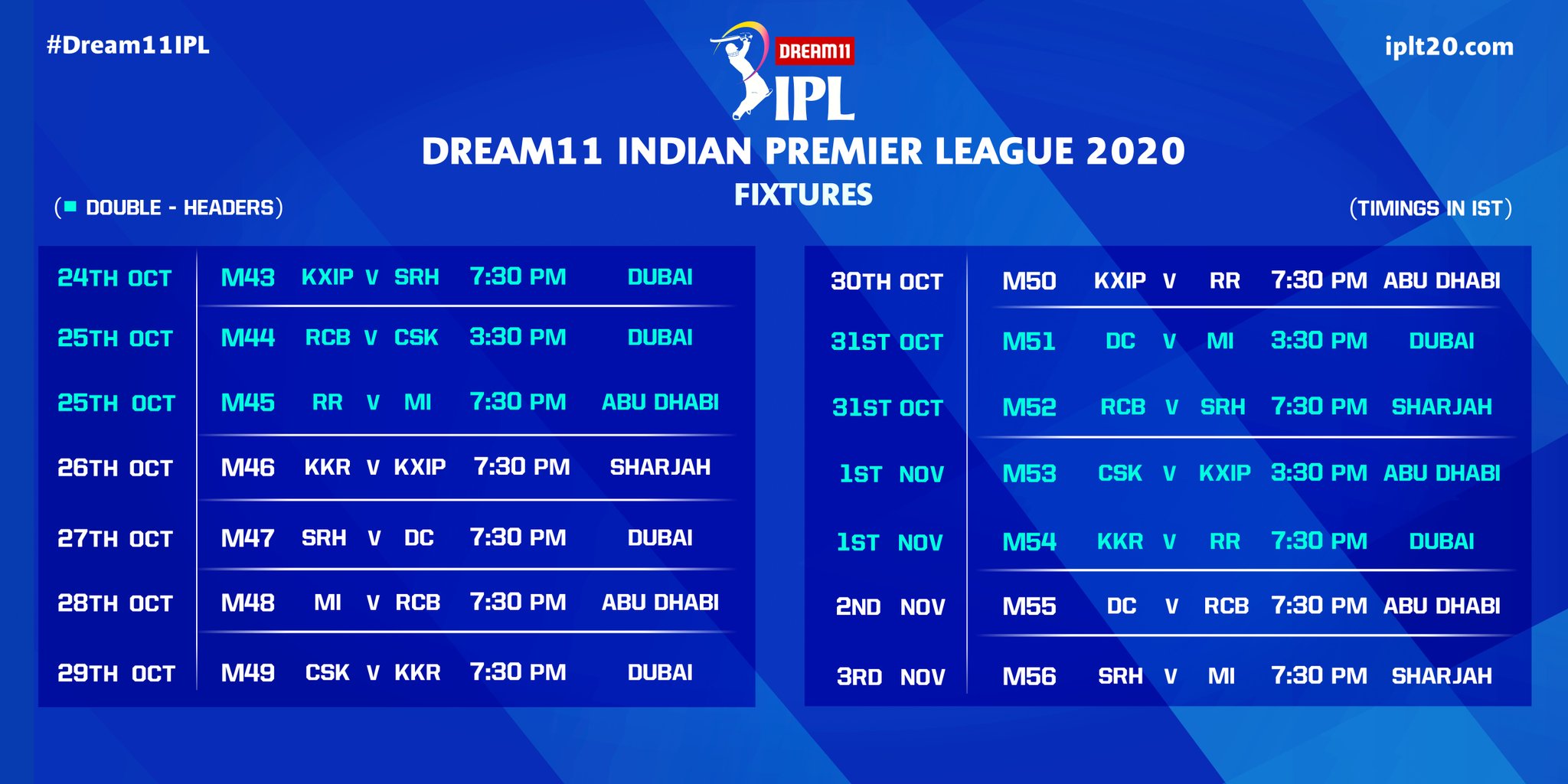 Mr Brijesh Patel, the Chairman of IPL said, "We welcome Dream11 on board as Title Sponsor for the 2020 edition of the IPL. Dream11 upgrading their association from an Official Partner to Title Sponsors is a great testament to the brand IPL. Dream11 is a fantasy sports brand will only grow the engagement of the IPL with its fans. As a digital brand, it will give them leverage to create exciting online engagement for fans sitting at home and watching the matches. We look forward to delivering great value to Dream11."
As for taking measures against the rising epidemic, the Board of Control for Cricket in India (BCCI) has put into place strict health and safety protocols. Upon landing in the UAE, all participants have undergone a mandatory testing and quarantine program. In late August, COVID tests were conducted among all partner groups in the United Arab Emirates. These groups include players, support staff, team management, BCCI staff, IPL operational team, hotel, and ground transport staff.
So far, 13 personnel have tested positive including 2 players. All the affected person as well as their close contacts are asymptomatic and have been placed in isolation while being looked after by the IPL medical team. Regular testing will be conducted throughout the season.